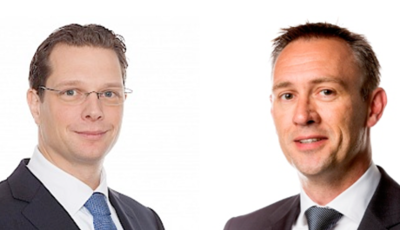 Company

With the establishment of the Redmore Group, Talent & Pro and Triple A - Risk Finance today officially joined strengths. The parties, both active in the banking and insurance, the pensions industry and the actuarial profession of many large financial institutions, were in talks about a possible collaboration since spring this year. By cooperating Talent&Pro and Triple A - Risk Finance wish to adapt to the latest trends and needs of the financial market.

Sector

News

Activity

Date

15 December 2014

Country
Talent&Pro and Triple A - Risk Finance acquire stake in Redmore Group through merger
Profile
The Redmore Group will anticipate on the demand for total solutions. According to the parties technological developments, combined with the strong demand for pragmatic use of specialists and consumers becoming increasingly independent make structural changes necessary. Rob Kluyt, CEO Redmore Group: "The Redmore Group was born out of the market need for smarter and result-oriented solutions that contribute to an efficient operation. With the combination of our people and consulting solutions, we can offer support to the financial sector and large corporates."
According to Roel van Besouw, Managing Partner of Triple A - Risk Finance, the creation of the Redmore Group brought together the best of both worlds. "On one hand we keep as Triple A our unique position in the market and on the other hand the cooperation with Talent&Pro offers great opportunities to supply innovative total solutions for all financial institutions in the Netherlands."
Synergy with new division - Under the banner of the Redmore Group, Talent&Pro and Triple A - Risk Finance establish early 2015 a new division. This new division reflects offering the synergy between the two parties and will offer joint propositions to include software, business IT, outsourcing and consulting. Both companies combine the strengths of specific expertise and technical strength.
Maintaining clear profile - Talent&Pro and Triple A - Risk Finance operate as independent organizations with their own brand, its own branches and (marketing) activities under the wings of the Redmore Group.
For more information: Talent&Pro