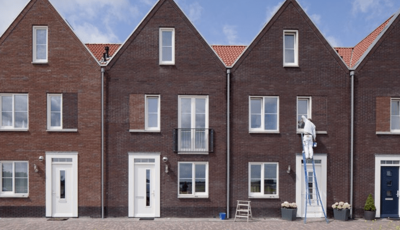 Company

Skarp

Sector

TMT

Activity

Housing corporation dashboard

Date

25 March 2022

Country

Netherlands
Skarp buys out private equity investor Netsam Participaties
Profile
Skarp provides, through its subsidiary Skarp Woningcorporaties B.V., information platforms for housing associations in the Netherlands using sector standards. It delivers Plug&Play working dashboards in Microsoft Power BI based on the client's data with a focus on the most important processes within the housing association sector. The live dashboards display the relevant process, control, and accountability information of the client. In addition, the company helps organizations improve their data quality to easily comply with the mandatory accountability standards. Through its subsidiary Skarpfin B.V., the company developed the required technology specifically for the financial services sector. Current CEO Richard van der Zee founded Skarp in 2014 in Steenwijk, the Netherlands.
Netsam Participaties, established in 2016, is a private equity firm whose shareholders are entrepreneurs who have operated successfully in the Dutch market for 20+ years. As an innovation investor, the company primarily focuses on companies active in the IT sector to help them scale-up faster and capture market share. Netsam additionally provides OKR/KPI monitoring, strategic planning, human resources, and operations management to improve the operational efficiency of its portfolio companies.
In March 2018, Netsam Participaties acquired 50% of the shares in Skarp. Founder and CEO Richard van der Zee has now bought back all shares that were initially held by Netsam Participaties after 4 years of cooperation. Netsam was primarily engaged during the scale-up phase of Skarp. Blacktrace acted as advisor to Netsam in this transaction.
For more information Skarp and Netsam Participaties