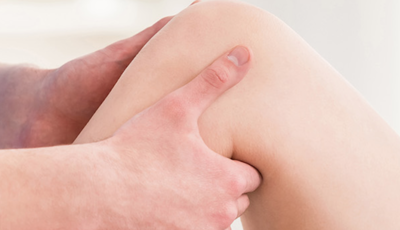 Company

Joint Mobility

Sector

Medical Care

Activity

Cartilage repair technology

Date

25 March 2022

Country

Netherlands - Germany
Joint Mobility raises capital through emission of series B shares
Profile
Joint Mobility is the parent company of its two subsidiaries JointSphere and Equlnn. JointSphere is a Dutch privately held medical technology company, dedicated to the development of innovative medical devices related to cartilage repair. Its proprietary technology enables regeneration and replacement of damaged articular cartilage, promising a long-term functional repair of the cartilage lining of the joints. The company also addresses the equine market through Equlnn.
JointSphere's current lead project (i.e. the JS001 plug), aimed at treating cartilage defects in the knee, is a breakthrough compared to all current treatments because of its long-term treatment effect as current treatment options fail to render adequate and long-term results. This will not only decrease the number of repeated treatments but will also reduce the number of knee replacements with artificial joints and subsequent revision surgeries. Besides the clear benefits for the individual patients, JointSphere's technology will also have a huge positive impact on health care budgets. The development of the project is being conducted in close collaboration with renowned scientists, academic centres, and carefully selected industrial partners.
Recently, the company has also successfully completed the Proof-of-Concept phase in an animal (equine) study in which it performed above expectation in a functional sense.
Joint Mobility raised capital through emission of series B shares to start with the clinical validation phase of its cartilage repair product, the JS001 plug. BrückenKöpfe GmbH and Vestland B.V. will join the company alongside its existing shareholders through JS Ventures.
Extensive studies have shown positive results and independent orthopedic experts have confirmed the effectiveness of the plug. Planning is for human trials to begin in mid-2023 in collaboration with three academic hospitals following the preparations from the beginning of this year. By 2025, the product will be ready, and regulatory approval will be obtained for its introduction to the market. The IP of Joint Mobility is protected through four pending worldwide patents.
Supportive to the human market, Joint Mobility will also address the equine market with a special designed and branded product for which no regulatory approvals are required. This product will be launched and marketed through its subsidiary Equlnn. Market introduction will start in 2023.
For more information JointSphere