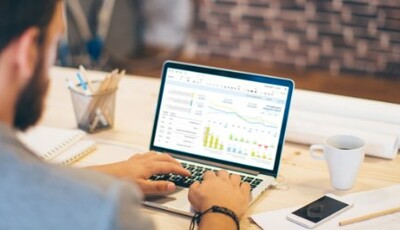 Company

Goldfish ICT

Sector

TMT

Activity

SAP based IT consultancy

Date

02 June 2017

Country

Japan - Germany - Netherlands
Japan stock listed NTT DATA Business Solutions itelligence acquires Goldfish ICT
Profile
Goldfish ICT is an ambitious, medium-sized consultancy firm operating out of Western Europe. Its services range from implementation and optimization projects to application management and hosting. The company supports medium- and large sized clients in the food & agriculture, life sciences, wholesale and professional services industries with a successful track-record in both on premise and cloud-based projects. Goldfish ICT is an SAP recognized expertise partner and value-added reseller.
German itelligence group, part of NTT DATA Business Solutions, is one of the leading international full-service providers of solutions in support of SAP solutions, employing more than 5,800 highly qualified employees in 24 countries. As a frequently awarded SAP partner, itelligence is an SAP Hybris Gold partner and global value-added reseller. itelligence is an SAP-certified provider of cloud services, SAP-certified provider of hosting services for SAP HANA® Enterprise Cloud and an SAP platinum partner. itelligence realizes complex projects in the SAP solution-based environment worldwide. The company's services in support of SAP solutions range from consulting and licensing to application management services and hosting services to proprietary industry-specific solutions. In 2016, itelligence generated total sales of EUR 778 million.
NTT DATA is a global IT innovator delivering technology-enabled services and solutions to clients around the world, with annual sales around EUR 13 billion. Business areas are system integration, networking system services and other related activities. NTT DATA Group's is active in various countries and regions worldwide. Major group company NTT DATA Business Solutions itelligence is one of the leading international full-service providers for solutions in the SAP environment with global, regional, and local capacities and competences.
Through this acquisition, the globally leading SAP consulting firm for the SME market is further strengthening its market presence in the Benelux region. Both organizations will benefit from this transaction as itelligence is broadening its market position in the Benelux countries and in turn, Goldfish ICT will get access to the global extensive SAP expertise NTT DATA Business Solutions itelligence has to offer.
Norbert Rotter, CEO of NTT DATA Business Solutions itelligence: "With Goldfish ICT, we are strengthening our presence in the economically important Benelux region, giving us access to interesting customers with growth potential, particularly from the pharmaceutical as well as the life sciences and agriculture sectors. In these market segments, the itelligence SAP portfolio will offer an enormous innovation potential for our new Benelux customers. We are looking forward to being able to call upon the know-how of our Goldfish colleagues in these sectors, which we intend to make use of globally in the future."
Michael Dorin, CFO NTT DATA Business Solutions itelligence: "With the acquisition of Goldfish ICT, we are pursuing our strategic goal of being among the leading SAP partners in each of our most important target markets. We can now expect to see significant increases in sales in attractive growth sectors in the Benelux."
For more information: Goldfish ICT and itelligence.