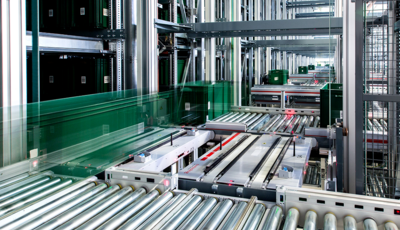 Company

DENC

Sector

Business Services

Activity

Integrated design & engineering

Date

25 November 2022

Country

Belgium - Netherlands
Integrated design firm DENC acquired by Belgian group VK architects+engineers
Profile
DENC, founded in 2000, is a leading multidisciplinary design and engineering company providing integrated design and engineering solutions for the construction and renovation of sustainable logistical, industrial, and commercial real estate. Next to engineering and design of buildings and MHE lay-out, DENC provides advice and support with regards to logistical processes, master planning, project management, technical building installations, and sustainability.
DENC has grown into an agency with c. 60 employees and 3 locations in the Netherlands and has a strong track-record containing projects for prominent corporates and developers in logistics and e-commerce markets. Examples of recent projects include Bol.com, Wehkamp, KLM, DHL, and VidaXL.
VK architects+engineers is a multidisciplinary specialist design and engineering group with offices in Belgium, the Netherlands, Luxembourg, United Kingdom, and Spain. VK's service portfolio ranges from masterplanning, feasibility studies, architectural design, mechanical and electrical engineering, to interior design, landscaping, and infrastructure. Additional specializations include amongst others façade engineering, acoustical engineering, fire engineering, and sustainable design.
VK architects+engineers was founded in 1952 and is currently owned by management together with private equity firm Down 2 Earth Capital. It focuses on the markets healthcare, buildings, industry and infrastructure and employs c. 600 employees.
By acquiring DENC, VK architects+engineers strengthens its market position in the design and engineering of sustainable business accommodations, in particular for logistical and industrial real estate. The companies together want to play an active role in making logistics real estate more sustainable, both in Belgium and the Netherlands.
Over the past decade, the logistics real estate market in the Netherlands has experienced strong expansion, partly due to the rapid development of e-commerce. However, this strong growth also brought considerable challenges in terms of dumbing down, land and labour shortages. These challenges require the logistics sector to focus on sustainable logistics buildings in which integration in the landscape, smart function stacking, mechanisation and working conditions are key. In addition, logistics buildings also have an important climate and energy challenge. DENC plays a leading role in these developments.
To further strengthen that position in the rapidly changing market for the future, VK architects+engineers wants to commit to cross-fertilisation with Belgian engineering firm Van Looy Group, active in the same market segment in Belgium and also part of VK architects+engineers. "Logistics processes, automation and sustainable, circular architecture will be approached in an integral way more than ever in the future. Moreover, VK architects+engineers wants to join forces on the basis of its sustainability ambition to strengthen and expand the sustainability aspect," Alain Bossaer, chief operations officer of VK architects+engineers, reveals.
For more information: DENC and VK architects+engineers