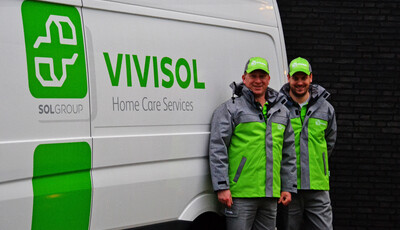 Company

Vivisol

Sector

Medical Care

Activity

Homecare service provider

Date

08 May 2014

Country

Netherlands - Italy
Blacktrace advises VIVISOL with valuation IP rights and transfer of AIRSOL to Italian SOL Group
Profile
VIVISOL, part of the SOL Group, is active in the area of medical homecare services. The firm offers curative and palliative therapies in home situations. This makes VIVISOL a 'Homecare Service Provider' focusing on improving quality of life of chronic patients. Its service offering encompasses oxygen-, OSAS- and aerosol therapy, respiration, nutrition and monitoring. VIVOSOL is active in most European countries like Austria, Belgium, France, Germany, Italy, the Netherlands, Slovenia, Spain and UK. VIVSOL has more than 40 locations.
SOL Group was founded in 1927 focusing on the production, R&D and marketing of technical, pure and medical gases for medical homecare. Nowadays SOL Group is a multinational with companies in 21 European countries and India, generated revenues of €600 million in 2013 and employs over 2.600 people.
Blacktrace has advised VIVISOL with the valuation of IP rights and subsequent transfer of subsidiary AIRSOL to Italian parent company SOL Group.
For more information: VIVISOL