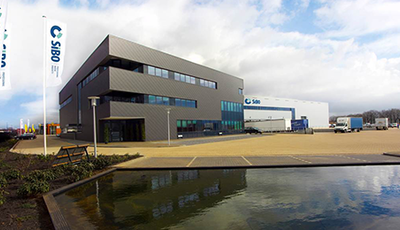 Company

Sibo

Sector

Business Services

Activity

Professional water products

Date

21 July 2016

Country

Spain - Netherlands
Spanish stock listed Fluidra acquires majority share in Sibo
Profile
Sibo is a technical wholesale company for plastic pipes and fittings, irrigation systems, aquaculture supplies and swimming pool accessories. With its range of professional water products the company serves installers and retailers in more than 40 countries. From the distribution centre in Veghel it supplies more than 5.000 products from stock, including well-known brands as Effast, Wavin, DAB, Hunter, Microbe-Lift, Kusuri and Blue Eco as well as its own innovative products under the brand name AquaForte, like the UltraSieve pre-filter and the UltraBead beadfilters.
Fluidra is a listed Spanish multinational group devoted to developing applications for the sustainable use of water at the service of people's wellbeing and health; leisure, sports and therapeutic applications associated with the extensive field of Pool & Wellness for domestic, commercial and public use. Fluidra currently operates in 44 countries through 150 branch offices and production plants on every continent. The group employs around 4.000 people.
Eloi Planes, Fluidra's Executive President, explains: "We are happy about this acquisition, because it fits into Fluidra in two different ways: providing a geographic presence and adding to the product portfolio. Thanks to SIBO in the Netherlands, we are shoring up our position in northern Europe and will be able to offer natural swimming pools throughout our entire network."
SIBO will gain access to Fluidra's manufacturing capacities and product knowledge. Additionally, SIBO can utilise Fluidra's extensive international network for the sales of their bio-pool and pond supplies. As SIBO is now part of the Fluidra Group, they can continue their national and international growth for the future.